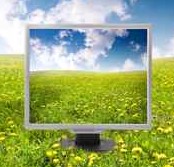 Through our GreenBack™ Community Outreach Program, The Launch Pad Repurposes Used Computer Equipment to Local Nonprofits.  Join in Today!

Computer Mentors Group, Inc. is a non-profit service organization comprised of computer professionals and others interested in the future job opportunities of disadvantaged youths. Our objective is to provide free, high quality computer literacy training and technology access to underprivileged families all across America.
Computer Mentors Group recently requested:
1. Pentium 4 computers
2. 17″ CRT monitors
3. Any size flat screen monitors
4. Mice
5. Keyboards
6. Power cables
7. Printers
8. Scanners
9. Speakers
Our Easy-to-Green GreenBack program looks for gently used computers, printers and other electronics equipment to be recycled back into the community and made available to local nonprofit organizations.  If you are a nonprofit organization, you can Submit your Wish List through the Easy-to-GreenIT program form. Businesses can contact us directly or use the GreenBack Donation Form to offer donations for pickup.  You can opt to designate your equipment to be recycled to the local nonprofit of choice or the next in need on our list.   For more information, contact Megan Meisner, Easy-to-Green Program Services Director:  mmeisner@launchpadonline.com or 813-920-0788 x210.