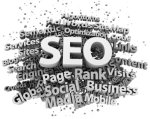 There are all sorts of tried-and-true SEO tactics that can be used to ensure your site is successfully crawled, indexed, and positioned in the major search engines. Though SEO tactics evolve with the technologies used to render Web sites, certain fundamentals remain constant.
 
While there are many different options out there to drive more traffic to your website, the first and most important thing you should do is to make sure that your website is built with the fundamental components for success.
Part 2: Website Copywriting: A Clear Purpose for Each Page
Web page copy is of major importance for search engines, directories, and customers.  Search robots need machine-readable content (text) in your pages and HTML tags to index your site.  Directory editors decide whether or not to list your site based on unique and relevant content.  Customers make buying decisions based savvy marketing copy.
Each page on your site should be treated as an individual, with its own clear purpose and content that suits that purpose. You should be able to capture that purpose in a one-line sentence, and everything you design into the page should be about allowing that page to fulfill its purpose – nothing more. Very often you will find that you have pages on your site that are trying to accomplish more than one purpose; split them up and you will add great clarity for your visitors.   Here are some best practices to follow:
Text near the top of the page is important to search spiders, as are keywords at the beginning of paragraphs and in headings.  Write your text first; then create Meta Tags relevant to specific page content.  Write for people first and search engines second.  Employ at least one H1 or H2 header tags for prominent content titles and body content should be keyword-rich with the H1 or H2 tag repeated 2 or 3 times in the content.
Stay tuned for Part 3 of The Launch Pad's SEO Best Practices: Effective Use of Keywords.
For more information about The Launch Pad's award winning Web Hosting and Web Development Services, contact Megan Meisner at mmeisner@launchpadonline.com or (813) 920-0788 x210.