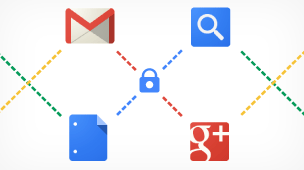 On March 1st Google will be making the biggest change to its privacy policies ever by getting rid of 60 different policies and replacing it with one. Google states that they are making this change to create one simple and intuitive experience across all the Google products with a shorter and easier to read privacy policy.
Simply put, this change means that when you are signed into your Google Account, Google will use the data they have for you to refine your personal experience on Google. There are many factors that will be taken into consideration but basically Google wants to make sure that when you search for something, the results they provide you with is more tailored to you vs. someone else. For example: If you tend to visit the same news website all the time, Google may start showing that website to you more often in your search results because they know that you enjoy reading articles from that site.
Overall the change seems like it should provide a better user experience for Google users but below are a few additional things you should know about the policy update.
Google is not collecting more information about users now than they have in the past. Google is stating that they now will take the data they do have and tailor your experience based on the information.
The change does not mean Google plans to publically share information about users. Google states that users are still the ones in control about what information they publically share and do not share.
Google will not sell any information they have about users to third parties.
The change will take effect on March 1, 2012 and the only way to opt out is to stop using your Google Account.
If you are interested in learning what information Google knows about you, visit your Google Dashboard. The Dashboard will show you what information is stored in your Google Account and allows you to change your privacy settings for each product. Another great informational website is Good to Know. This website provides information about how to stay safe online, your data on the web, your data on Google and how to manage your data. The site contains videos and articles on topics like Phishing, How to Shop Safely, What is a Google Search Log and Google Search Personalization.
For an overview and to read the new Private Policy and Terms of Service you can visit www.Google.com/Policies. If you have any additional questions or concerns please Contact us!