RevITup SilverCloud TechEd™  Series Interactive Lunch Webinar
DATE: June 25th, 2013
TIME: 12:30 P.M. – 1:30 P.M.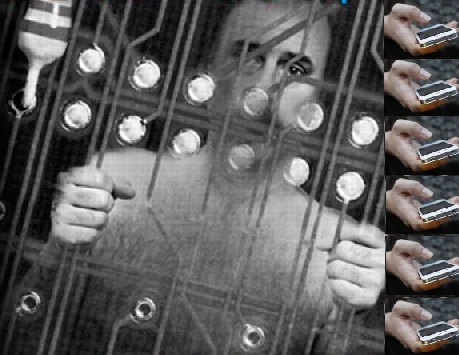 Business IT as we know it is undergoing a rapid transformation.  The delivery systems for information management and business process automation; i.e. your business technology systems, are experiencing a paradigm shift.  This isn't just about the Cloud. The real evolution and the game changer in how business manages technology are the personal, mobile smart devices that everyone owns,  integrate to your business and then take with them everywhere they go.
This means you no longer have default control over your systems or infrastructure. It is fluid and in the hands (literally) of your employees.  To find out the real impact of this new age of untethered technology to your organization and how to get control now, Join CEO Ilene Rosoff for this eye opening webinar.
Otherwise, before you know it you might find the inmates running the asylum and running off with your business.
Here are a few highlights:

The new world of managing productivity and security outside the desktop.
The flat landscape of the desktop is dead. Learn how to function In the 3-D age of BYOD (bring your own device).
Learn how to create business automation that takes full advantage of the ubiquitous, free floating delivery systems of today's new technology.
Webinar Attendees will be eligible for a Free RevITup SilverCloud Assessment and learn how your business can benefit from virtualization technologies, cloud services and hosted applications.
For more information contact Megan Meisner at 813 920 0788 x210 or mmeisner@launchpadonline.com