So now that Windows 7 has hit the market and starting to make its way into business networks, whats the judgement?  Mostly, a definite improvement over previous versions of Windows. However, there are some caveats and facts that your should be aware of.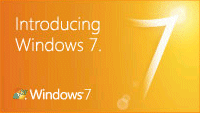 First, is the real cost to upgrade.  Most likely you will want a new processor.  If you are not using a processor from Intel or AMD with the new VT technology, you won't be able to take advantage of at least one key feature; the ability to run XP in virtual mode.  Not every motherboard will support this processor or even be able to support it correctly.  There are issues concerning correct BIOS versions, step codes on processor lot numbers, etc. 
Additionally, if you don't have at least 3 GB of RAM, count on adding some more in.  If you don't have a graphics card that supports Direct X 10, plan on adding one in.  Direct X 10 takes full advantage of the updated Aero interface.  Some software will need to be upgraded and this can be expensive if multiple licenses need to be bought for your company.  Finally, there are a few older peripherals (printers and scanners that may not play nicely).  So, be sure to review the list of devices and check it out.
You probably are getting the picture here. In many instances, it will be more cost effective to simply buy a new workstation/notebook preloaded and with the proper hardware.   So while Windows 7 is definitely worth the upgrade, plan on some extra costs along the way.   Additionally, you need to check EVERY program currently running, particularly specialized programs like those you use to run your business.   Finally, there is NO upgrade path from XP. So, unless your hardware is brand new with the XP OS, you will definitely want to plan on a whole new unit.