Join us for Part V of The Launch Pad's 10-part MSP Franchise Business-in-a-Box Podcast Series tracking the nation's first managed IT service franchise launch.
The ability to deliver service consistently and efficiently is key to client retention in managed IT services. The secret sauce for a successful client delivery system is consistent process for consistent customer experience – the ketchup goes on the burger the same w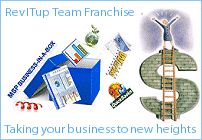 ay every time. In this 5th in the series, Channelpro publisher Michael Siggins and Launch Pad CEO, Ilene Rosoff review the core deliverable of managed services, "Fanatical Service Delivery – Closing the Deal is Just the Start."
Managing the customer experience begins with the very first interaction and properly setting expectations through the sales process. This foundation is integral to develop a successful client relationship that is built for distance, not for speed. In this podcast, Ilene Rosoff takes a deeper look into how The Launch Pad's MSP Business-in-a-Box Franchise Model offers a packaged process management system backed by a structured implementation process that is supported by our Franchise Solutions Team and designed to deliver success.
**Stay tuned for Podcast VI: The Wrapping – Marketing Strategies, Packing the Offerings and Automating Your Marketing Delivery System.
Subscribe to our podcast series on iTunes.
Learn more about The Launch Pad's MSP Franchise Opportunities: Franchise for Success Opportunities Pack