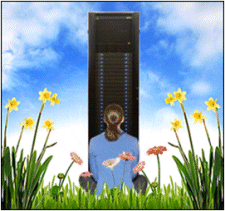 The Launch Pad's Technology Team has been serving the needs of nonprofit and community service organizations since 1992.   To assist nonprofit organizations in learning about technology grants and funding opportunities, The Launch Pad offers a Quarterly Technology Grant Review.  The Review is a summary of local, state, and national foundations and grants programs with mandates to provide technology or operations funding to nonprofit organizations.  We are pleased to announce the release of our updated Quarterly Technology Grants Review for 2010.
To receive a copy of our latest Quarterly Technology Grant Review, download our Nonprofit Technology Savings Kit. The kit also includes our latest RevITup™ Easy-to-GreenIT™ Webinar featuring our GreenBack™ Program for nonprofits and a bonus white paper, "The Top 10 Tech Hit List  for 2010 – Technology Mistakes Small Businesses Make & How to Avoid Them."
Want to learn more?  Sign up to receive our Free Nonprofit Technology Assessment.  Our RevITup™ Business Care Nonprofit Series offers a broad range of discounted, fixed-fee technology services designed to help nonprofit organizations meet their technology needs within their budget.
For more information about RevITup™ Business Care Nonprofit Managed IT Service Series, contact Megan Meisner, mmeisner@launchpadonline.com or (813)920-0788 x210.