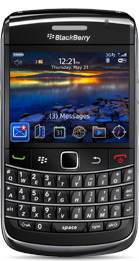 The barrier to entrance for some small businesses using Blackberry's has been the cost of the BlackBerry server.  In order to properly use all of the calendaring, contacts and shared mail integration to Exchange, the server and liceneses were requred.  Now Research in Motion, BlackBerry's parent company, will begin offering free server software that will wirelessly and securely synchronize BlackBerry's smartphones with Microsoft Exchange  or Microsoft Small Business Server. 
The new BlackBerry Enterprise Server Express software offers economical advantages to small and medium-sized businesses who desire the enterprise level security and functionality of the BlackBerry Enterprise server but don't need all of the advanced features.  It provides a cost-effective solution that enables IT departments to meet the growing demand from employees to be able to connect their personal smartphones to their work email, calendars and access business systems behind their company's firewall. The software offers a Web-based interface that allows remote administration and makes the software easy to install, connect BlackBerry smartphones and apply usage policies.  While the BlackBerry Enterprise Server Express has some limitations on monitoring and high level security features, it is a great solution for SMBs who want to empower their employees with mobile access without compromising security or manageability.  Look for the software to be available in mid-March.
Want the all of the benefits of a corporate communications solution but don't want the hassle of owning and managing your BlackBerry server?  The Launch Pad's SMB livehost™ Hosted Exchangemay be a perfect solution for your business.  Offering full-featured Microsoft Exchange acounts in 2GB or 5GB, with access to  email, contact, calendars, and tasks, our hosted solution provides ActiveSync and support services for BlackBerrys allowing employees full functionality and connectivity with their mobile devices. 
For more information about The Launch Pad's livehost™ Hosted Exchange and Hosted Sharepoint Solutions as well as other hosted IT Services we provide, contact Megan Meisner at (813) 920-0788 x210 or mmeisner@launchpadonline.com.