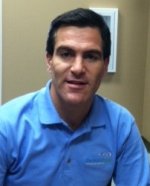 The Launch Pad is pleased to announce that Michael Dimino has joined our team as our new Web Services Manager. Formerly the IT/Application Developer at Little Steven's Underground Garage, Michael brings more than 10 years of Web Design & Development experience to the team.
Getting to Know Michael
What superpower you wish you had and why – I would like to have the ability to see into the future, so I could avoid problems.
Favorite meal – Eggplant Parmesan
Favorite movie – Coal Miners Daughter
Personal motto – Treat others as you want to be treated
Experience and impression of The Launch Pad thus far – My impression of The Launch Pad thus far is that they really have it together here, very organized and focused. My experience has been positive. I find the people are very helpful and generous with a good sense of humor.
Welcome to the team Michael!