Join us for Part 4 of The Launch Pad's 10-part MSP Franchise Business-in-a-Box Podcast Series tracking the nation's first managed IT service franchise launch, "Accounting & Finance – From Pricing to Performance to Profitability:  How Not to Drive Your Business Off the Road."
Developing proper financial metrics based on performance and positioning is key to managed IT service provider success.  Not having the right pricing, positioning, and financial tools will drive your IT company right into the ditch.  Many IT companies face difficulties i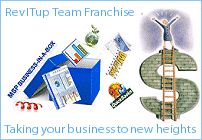 n developing sustainable pricing strategies and struggle to track and understand their business metrics both in the short and long term.  IT service providers are faced with challenges in deciding where to position their hardware (is it a commodity, a value-add, or a wrapped technology as a service?), where and how to position service and what to do with agreements.  In the managed IT service provider environment, the challenge becomes particularly acute; client perception of value must be engaged definitively, maintained throughout the sale, and sustained long term.
Teamed again for the podcast, Channelpro publisher Michael Siggins and Launch Pad CEO,  Ilene Rosoff  uncover how the MSP Business-in-a-Box Franchise Model offers a complete product and service delivery system including a best-in-class chart of accounts, pre-loaded product and service offerings, templated quoting tools, agreements and reports to properly track business metrics and ensure optimized profitability.
** Stay tuned for Podcast 5: "Fanatical Service Delivery – Closing the Deal is Just the Start."
Subscribe to our podcast series on iTunes.
Learn more about The Launch Pad's MSP Franchise Opportunities:
Franchise for Success Opportunities Pack

"Managed Services Franchise Model – Your Ticket to Fast Growth" – Two-part Channelpro Sponsored Webinar