Join us for Part II of The Launch Pad's 10-part MSP Franchise Business-in-a-Box Podcast Series tracking the nation's first managed IT service franchise launch.
Featured in this episode with Channelpro editor Michael Siggins and Launch pad CEO, Ilene Rosoff;  "Sales & Marketing – Stop Chasing the Illusive Golden Goose."  Managed service sales presents an extreme challenge for many MSPs.  Having a repeatable and proven sales process is the single most im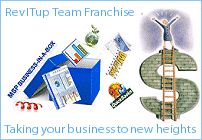 portant factor driving business success. A targeted marketing system with both lead generation and lead nurturing capabilities paves the road for sales. For most managed service providers, a successful sales and marketing system is a struggle on both fronts.  
In this podcast, The Launch Pad discusses how their MSP Business-in-a-Box franchise model incorporates custom-selected best in class tools, training and a highly effective marketing management system tightly woven into a proven sales process. The result is a  paint-by-numbers approach to compelling prospects, getting appointments, providing compelling presentations and wedging objections, all designed to achieve maximum client conversion. 
**Stay tuned for Podcast 3: "The Core Tools – How You Can Make Your PSA and Monitoring Tools the Secret Sauce for MSP Success."
  Subscribe to our podcast series on iTunes.
Learn more about The Launch Pad's MSP Franchise Opportunities:
Franchise for Success Opportunities Pack
"Managed Services Franchise Model – Your Ticket to Fast Growth"– Two-part Channelpro Sponsored Webinar