Join us for Part I of The Launch Pad's 10-part MSP Franchise Business-in-a-Box Podcast Series tracking the nation's first managed IT service franchise launch. 
Featured in this episode with Channelpro editor Michael Siggins and Launch Pad CEO, Ilene Rosoff;  "Has Your IT Company Hit the Wall?  Let Us Show Yo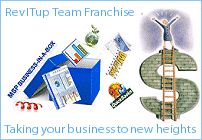 u the Door."  Many existing IT service companies hit a "brick wall" both in the shift to managed services and in achieving real growth. In this podcast, the Launch Pad discusses how their MSP Business-in-a-Box franchise model offers you the chalk to draw a door and get to the other side.
**Stay tuned for next Podcast 2:  "MSP Sales & Marketing – Stop Chasing the Illusive Golden Goose"
  Subscribe to our podcast series on iTunes.
Learn more about The Launch Pad's MSP Franchise Opportunities:
Franchise for Success Opportunities Pack
"Managed Services Franchise Model – Your Ticket to Fast Growth"– Two-part Channelpro Sponsored Webinar