Developing a sustainable technology plan starts with a thorough assessment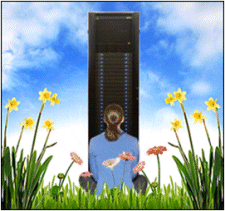 This article was originally posted by Chris Peters in TechSoup.org's Learning Center.  It was adapted from TechSoup's MaintainIT Project, an effort funded by the Bill & Melinda Gates Foundation to gather and distribute stories around maintaining and supporting public computers.
A technology assessment provides you with a snapshot of the current computing environment in your nonprofit. It also gives you a high-level perspective on your staff skills, budget, vendor relationships, procedures and policies. A technology inventory, on the other hand, is a more specific, low-level description of what you own and where it's located. Your inventory might include details about when and where the technology was purchased, who provides tech support, warranty information and the number of licenses you own. The assessment and the inventory are often done at the same time and often included in the same report.
Why Do a Technology Assessment and Technology Inventory?

? An assessment lets you avoid duplicated effort. Perhaps someone in your IT department has been researching and testing donor management software.
? An inventory prevents duplicate purchases. Did someone in another department already buy licenses for the latest version of Intuit QuickBooks? Did you buy it yourself and then forget? A thorough, up-to-date inventory helps prevent wasted time and wasted money.
? A good assessment lets you know if any critical procedures or policies are missing. For instance, what steps will you take if you find out that one of your servers has been hacked? Do you have a regular backup routine in place? Do you have a disaster recovery plan?
? A good assessment lets you know where to spend your technology training dollars. Are staff lacking in email skills? Word processing skills? Do they want to know more about Web 2.0 and cutting-edge technology? Also, what sorts of hard IT skills do you have on staff?
Key Actions

? Start with a technology inventory.You can inventory your IT infrastructure with a pen and some paper if it changes infrequently. In mid-sized and large organizations, specialized inventory software (known as asset management software) makes this task more scalable and easier to sustain. For a description of this type of software, read IT Asset Management. Two free asset-management tools that work well for small and mid-sized organizations are TechAtlas and Spiceworks. These instructions at WebJunction can help you get started with TechAtlas. If you prefer pen and paper, look at the following list of inventory templates and refer to this article on technology binders.
? Answer some self-assessment questions.You can use the following questions, or you can sign up for an account on TechAtlas and click the Survey tab. Once you answer the survey questions, TechAtlas will provide you with custom recommendations and resources.
What Questions Should You Ask During an Assessment?

A technology assessment will answer some or all of the following questions:
? What technology skills does your staff possess? How much do they know about different hardware and software topics?
? Do you have any written policies relating to the use of technology in your organization? Do you have any informal, unwritten policies that need to be documented?
? What are your procedures and policies with regard to data backup, computer security, technology purchasing, change requests, tech support and so on?
? What's the current state of your website, your local network, your Internet connection and other key technologies? Are there any weaknesses or threats that need to be addressed?
? Who do you turn to for advice about technology?
? What are the roles and responsibilities in your organization that relate to technology? Are these documented?
? Who are your technology vendors and sales representatives?
? Who provides your Internet connection? How fast is that connection? What sorts of networking equipment (routers, switches, firewalls) do you have?
? What are the major technology services you provide to your staff, volunteers, donors and other constituents?
? Do you provide training opportunities for your staff, volunteers and others who use your technology resources?
? Are you currently working on any new technology projects or services?
? Do you have a current, up-to-date technology inventory? In other words, how many computers do you own? How many servers? Which software packages and operating systems have you installed? Do you have enough software licenses?
Technology Inventory Templates
If you decide to track your IT inventory on paper, the following templates might help. These are available in Microsoft Word or Microsoft Excel format. Obviously, you should tweak and alter these templates to suit your particular situation. Also, we've provided space for usernames and passwords in these documents. As always, be careful when you record this information. You might want to encrypt the files if you use them to store passwords.
? Desktop Computer Hardware Configurations – Use this worksheet to record purchasing details (purchase date, warranty information, etc.) and hardware specifications (amount of RAM, processor speed). You can record information about specific computers or batches of PCs with the same configuration.
? Desktop Computer Inventory – Use this worksheet to record information about individual PCs, such as location and serial number.
? Software License Inventory – Record information here about how many licenses you own and how many copies of each program you've installed.
? Standard Software – What are the standard software "images" in your organization? In other words, use this template as a checklist of the programs you install on a new computer.
? Tech Support Contact Information – Whom do you turn to for formal and informal support? Record their contact information in this worksheet.
? Server Inventory – Hardware, purchasing and maintenance information about your servers.
? Policies and Procedures – Which policies do you have, where are they and who's responsible for them?
? Troubleshooting Notes – This template helps you keep track of help-desk requests and problems you're having with your computers. If your organization is large enough that email and paper templates aren't enough, you can use help-desk software to track troubleshooting requests.
? Networking Equipment – What network equipment do you own? How is it configured? This worksheet has space to record information about your switch, router, firewall and wireless access point.
? Internet Connection – Who's your ISP and what type of Internet connection do you have? What equipment do your own or lease from your ISP?
? LAN Inventory – Use this sheet to record information about internal IP addresses. You can also include a network diagram here.
? Web Inventory – What domain names do you own, and where are they registered? Where is your website hosted? Answer questions such as these in this template.
? Policies and Procedures Checklist – Use this template to track the policies and procedures you have (or haven't) developed. Where's the authoritative version? Who authorizes changes and updates?
? Excel Version of the previously mentioned Word documents – If you want to track all of your IT information in a single file, use this version. It's also easier to add columns and rows to the Excel version.
Conducting a thorough technology assessment on a regular basis will ensure that your organization is on top of your inventory, able to fill any gaps in infrastructure and policies, and is prepared for opportunities and sustainable growth.
Want to learn more?  Sign up to receive a free Nonprofit Technology Assessment.  We will provide a scorecard of your current technology environment that you can compare with other nonprofit organizations.  You will receive our RevITup™ Nonprofit Technology Savings Kit when you sign up.  The kit will show you key strategies in reducing technology spending in your organization.